( 11 days £1,795)
Ideal for divers & snorkellers alike
Add 3 days to incorporate Caracol Mayan Temples


(8 days from US$2,295)


( 13 days from £2,290)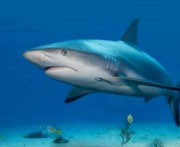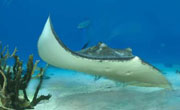 Belize is one of those country's where size defies its diversity, both naturally and culturally. It's natural highlights include the World's second largest barrier reef, lowland tropical rainforest, highland pine forest and coastal mangroves. Culturally it combines Caribbean Creole with Spanish speaking descendents of the Maya people whose pyramids remain dotted around the country.
Of Belize's wildlife highlights, the jaguar survives in one of the highest concentrations anywhere in the world within the Cockscomb Basin Wildlife Sanctuary. This forest reserve also contains healthy populations of ocelot and margay and although your chances of seeing them are never high, they will be better here than almost anywhere.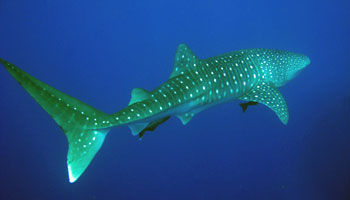 Of marine life, manatees are a highlight and often seen in the mangroves of Placencia Lagoon in southern Belize. Whale sharks are another highlight and Belize is one of the best places to dive with these magnificent creatures.
Further beneath the waves lie some of the Caribbean's best coral reefs. The best reef diving is to be found in the outer reefs, either from a day boat, liveaboard yacht or a dive lodge based on one of the outer cays. The Blue Hole is perhaps the best known of these sites forming a deep and almost perfectly circular drop within Lighthouse Reef. In the last Ice Age the Blue Hole was a dry cave system, but it flooded as sea levels rose. It's marine life highlights are corals, sponges barracuda and angelfish, whilst sharks are often seen around the edges.

Photographs kindly provided by Sarah Taylor, Andy Oates & Robert Frackman