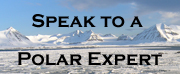 Tel 0844 412 0848
Int'l +44 1428 620012

Natural History Voyages


( 12 days from £3,760)


(19 days from £6,290)


(20 Days from £8,590 / €9,850)
Expert Led Voyage with former RSPB director, Robert Brown OBE


Land Based Widlife & Marine Life Journeys


8 days privately guided from £2055 / €2365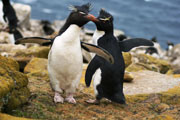 The Falkland Islands are a sub-Antarctic archipelago in the South Atlantic, (population 2,500) that lie in the South Atlantic off the coast of Argentina. This remote archipelago of 700 islands covers an area half the size of Wales and they are home to vast colonies of breeding seabirds, including: king, rockhopper, gentoo, macaroni and Magellanic penguins, Southern giant petrels, black-necked swan and the upland goose, which are seen grazing along the side of Stanley Harbour. The Islands are home to two endemic birds, the Cobb's wren and the Falkland steamer duck and 14 out of the 160 native flowering plants are also endemic.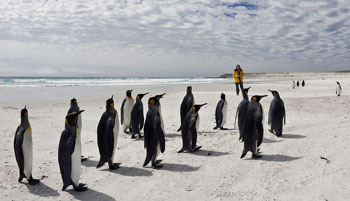 Conservation of this wilderness been hindered by the introduction of many introduced pests, the Norway rat being one such species. These rats can even swim between the islands increasing the problem of irradiation. The rat is particularly detrimental to ground nesting birds.

Like South Georgia, the Falklands are covered in dense or mixed tussac grass, perfect for birds such as the thin-billed prions, sooty shearwaters and small petrels and the magellanic penguin and areas of rock outcrop which provide nesting areas for other birds such as red-backed buzzards, ground tyrants and peregrine falcons.

The waters around the Islands are home to a long list of whale and dolphins, some that visit annually, others that stay all year around. It is possible to see species such as; commerson's, Peale's, hourglass, and dusky dolphins, long-finned pilot whales, Orca, spectacled porpoise and even sperm, southern right, humpback and pygmy right whale, amongst others.

Our Falklands, South Georgia and Antarctic Peninsula Voyages provide the opportunity for you to explore these wonderful islands and their wildlife. We use zodiacs for landings in order to see the penguin rookeries and other wild life close up. Dolphins often play alongside these zodiacs as they may do with your kayak, should you be taking the kayak option on out Active Voyages

South Georgia - Sandwich - Shetland - Antarctica - Antarctic – Peninsula - Ice-strengthened - Polar - Wilderness & Wildlife - Responsible Travel - King Penguin - Leopard Seal - Albatross - Bird watching

Photos kindly provided by: Chloe Burnett, Louise Taylor & Per Y. Lidvall