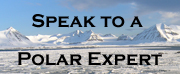 Tel 0844 412 0848
Int'l +44 1428 620012

Natural History Voyages


March & April 2014 & 2015
(32 Days from £5,350 / €5,890)


(18 days from £4,590)


(19 days from £6,290)


(20 Days from £8,590 / €9,850)
Expert Led Voyage with former RSPB director, Robert Brown OBE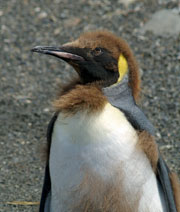 South Georgia is a very special place. The overwhelming abundance and variety of wildlife, combined with the rich and fascinating stories of South Georgia's whaling, military and epic human history makes this island one of the highlights of an Antarctic experience.

The island is also incredibly beautiful. Sweeping plains and jagged mountains mould together, punctuated by huge glaciers which pour down the mountains calving icebergs to the sea. Long tussock grasses cover vast areas of the lower flanks, providing excellent nesting grounds for birds including the majestic wandering albatross and the endemic South Georgia pintail.

Lying north of the Antarctic Peninsula, summer in South Georgia starts earlier and lasts longer than at its icy neighbour. As such it is a vital breeding ground for huge concentrations of seals, penguins and other birdlife which take seasonal residence along its shores.
The waters here are extremely cold and contain large supplies of oxygen and nutrients that support the abundant wildlife for which this Island is renowned. More than half the world's population of southern elephant seal reside on South Georgia and territorial males guard harems of up to 100 females in the breeding season. Half a million pairs of King Penguins form the spectacular feature of Salisbury Plain, one of the largest breeding colonies in the World. With around 105,000 pairs of Gentoo Penguins and 6,000 pairs of noisy and boisterous Chinstraps, the abundance of wildlife along these shores can be truly overwhelming.
The great success story of South Georgia is the fur seal. Although once thriving in numbers, these seals were brought to the edge of extinction as a result of indiscriminate hunting with only 25 animals remaining by the 1950's. Today they are thought to number over 3 million.
For many visitors, this spectacle of wildlife provides emotional and never to be forgotten memories. But this wild and remote island also has a strong human history: being able to stand and reflect on the anchorage of Scotts Discovery or to remember the feats of Shackleton at his grave side is indeed a humbling experience.
Photos kindly provided by: Chloe Burnett & Per Y. Lidvall
South Georgia - Sandwich - Shetland - Antarctica - Antarctic - Peninsular - Polar - Wilderness & Wildlife - Responsible Travel - King Penguin - Leopard Seal - Albatross - Bird watching