Seychelles




Mozambique


Galapagos

(8 days from $3795 / £2450)
(11 days from $4650 / £2990)


( 11 days from £1,970)
or £555 for 4 day dive extension to another Galapagos trip



Cocos, Malpelo, Coiba & Socorro

11 days+ from $4335


(10 days from $3590)
(11 days from $3880)




8 days from $ 2,295


(9 days from $2480)
(12 days from $2935)



Borneo

( 12 days from £2,055)
( 14 Days from £2,385)
(including all diving)


( 17 days from £2,465)




( 12 days from £1,830)
(13 days from £1,890)
(14 days from £2,185)


( 18 days from £3,185)



Antarctica

(11 days from £4,170 / €4,850)


(12 days from £4,740)
with Aqua-Firma Marine Scientist, Charlotte Caffrey


(11 days from $10,050)
Fly & Sail Voyage



Arctic

23 Aug- 04 Sept, 2013
(13 days from £3,699 / €4,200)
with Aqua-Firma Environmental Scientist & Professional Photographer Andy Davies


1st - 10th July, 2014 from £3,020



Costa Rica

11 days+ from $4335


( 9 days from £1,195)


( 15 days from £2,190)



Tanzania

13 days from £2,590




for snorkellers & divers alike
10 days from £1955 Nov 2014
Team includes global Whale Shark expert Dr Simon Pierce





Belize

( 11 days £1,795)
Ideal for snorkellers & divers alike
Add 3 days to incorporate Caracol Mayan Temples


(8 days from US$1,890)


9 days from £1,395
11 days from £1,995



Indonesia

( 17 days from £2,465)




inc Insights into the World's Most Diverse Reefs led by Aqua-Firma Marine Scientist, Charlotte Caffrey
24 Jun - 04 Jul'14 £2,850


( 7 days from £765)
Full board diving package.


(8 days from £1650)
Expert led Marine Insights of Raja Ampat voyage Jan 2013 11 days £2490



Thailand

7 from £895 (snorkeller) / £985 (diver)



From The Equator to the Poles
Aqua-Firma and our team of professional divers, marine & environmental scientists have undertaken extensive research into some of the most inspiring dive sites in the World. Our diving highlights range from the impressive pelagics of Galapagos and Cocos Island; to pristine coral reefs of Southeast Asia; the icy realms of the Arctic & Antarctic; and the whale sharks of Seychelles.
The Best of Above & Below Water
An important criteria of the destinations we travel to is the ability to combine a world class diving experience with an equally inspiring experience on land. We are location experts as well as diving specialists, so if you have time we can help you to include an element of land-based exploration to provide some of the best combined diving and safari experiences imaginable. Examples include combining diving in the Galapagos with travel to the Andes and Amazon; diving in East Africa with a wilderness safari; combining the reefs and rainforests of Borneo; or Cocos Island with an exploration of Costa Rica's coastal diving & inland adventure & wildlife highlights.
World Class Diving - Deeper Insights
Aqua-Firma also offers a series of expert-led diving experiences which provide insights into marine science, conservation and underwater photography such as our whale shark tagging expeditions to Seychelles and our Arctic & Antarctic Dive & Photography expeditions. The UK's Guardian newspaper recently ranked Aqua-Firma's Arctic Dive & Photography voyage to Spitsbergen Top of the Five Best Photography Holidays (Click Here for details).
Protecting the Marine Environment
Whilst we aim to enable you to explore some of the world's greatest diving locations, conservation of the marine environment you see with us is a priority. Our first objective is to minimize any potential impact your visit may have and we therefore urge all divers to dive responsibly & safely. Our team of environmental scientists and professional divers have developed a Responsible Diving Code of Conduct which is designed to protect the environment and make every diver's experience more rewarding. For details, please click HERE.
We are also proud to contribute directly to marine protection in places where we dive. In the Galapagos, for example, we are sponsors of the Galapagos Conservation Trust's Shark Campaign.

Tanya Streeter at the Aqua-Firma
sponsored Shark Campaign display,
Galapagos Day
(Royal Geographical Society)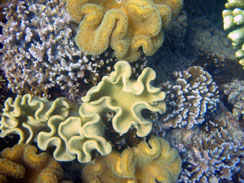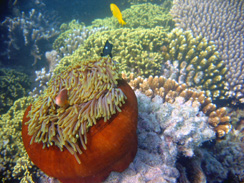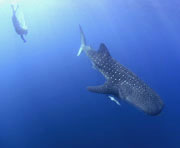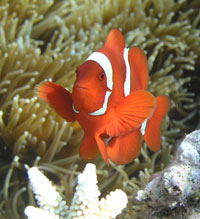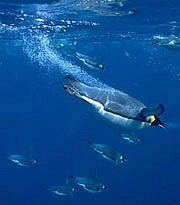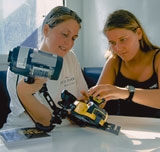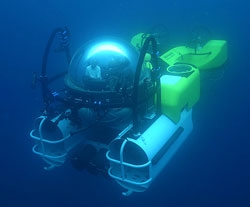 Aqua-Firma recommends APEKS regulators and consoles for Polar Diving.