Tel 0844 412 0848
Int'l +44 1428 620012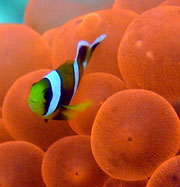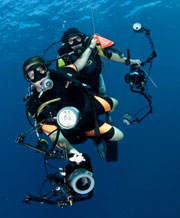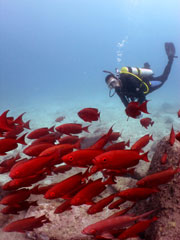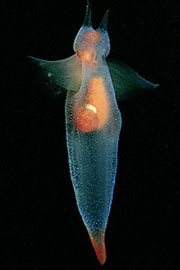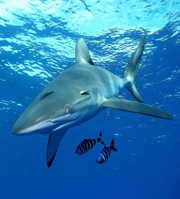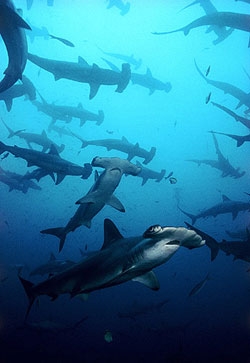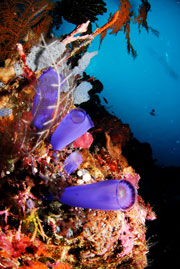 Aqua-Firma helps you to achieve your photographic goals in three main ways. One is by incorporating expert led photographic workshops onto some of our trips. The second is logistical expertise in getting you where you need to be to get the best photographs. The third, which is possibly the most important, is expert local knowledge of habitats, migrations and behaviour essential in getting you close to wildlife, birdlife and marine life species. This expertise is available from the moment you contact us to start planning your trip.
Many of the best photographs can be taken whilst staying at a comfortable riverside rainforest ecolodge and from the open top of a 4WD safari vehicle in East Africa. We are quite at home providing a comfortable holiday for you for which photography is a keen interest. We are equally at home setting up a temporary riverside camp for you deep in the Amazon forest, with your dugout canoe tied securely to the stem of a fig tree; or taking you by sailing yacht to remote parts of the Indian Ocean or Antarctica.
For our workshops, we often employ some of the world's leading photographers, who between them have a whole string of awards. These individuals often provide feature photographs for magazines such as National Geographic, BBC Wildlife, Audobon, Smithsonian, Diver and Columbus; and for television they have contributed to famous documentaries such as Blue Planet. Names include BBC Wildlife Photographer of the Year Award winners Franco Banfi and Göran Ehlmé; author of the photographic book, Polar Wonders, Daisy Gilardini; Dutch photographer Pé Chan; and British Wildlife Photographer of the Year, David Slater.
Our Polar Wildlife, Marine Life and Photography Voyages have been some of our most successful with our Arctic version voted by the UK's Guardian newspaper as the top photography holiday.
In terms of getting you to the right places, Aqua-Firma's logistical solutions stretch from land, river and sea locations; and from equatorial rainforests to both polar regions. Our expertise includes such things as diving in tropical, temperate and polar waters; wilderness river travel by raft, dugout and canoe; and sailing to the far corners of our oceans. A deep local knowledge of locations we specialise in is derived from international and local teams with years of experience in guiding, marine and terrestrial habitat conservation, wildlife, birdlife and marine life research and species monitoring.
Specialist Photographers & Workshops on Upcoming Group Trips
Award Winning Photographer, Franco Banfi, will be onboard our Wildlife, Marine Life and Photography Voyages to the Antarctic Peninsula in February 2011. Franco is a true polar photography expert, both above and below water. On these voyages, he will be holding workshops onboard and assisting those keen on photography with their camera settings, dealing with Antarctica's uniquely clear lighting and more. Several of the photographs appearing on Aqua-Firma's website have been taken by Franco, both in Antarctica and the Arctic. Franco will spend some of his time below water, bringing to the surface photographs of what lives beneath the sea and ice in Antarctica.
Award Winning Photographer, Daisy Gilardini, will be providing workshops and personal assistance on three Antarctic Peninsula Voyages in 2010; namely those departing 28th Nov, 8th Dec and 18th Dec. Daisy has been photographing the polar regions for more than a decade and has been published in National Geographic, Audobon, BBC Wildlife Magazine, Smithsonian and more. Daisy's new book entitled Polar Wonders contains photographs for her many months patiently photographing the polar world. Daisy's 28th Nov and 8th Dec voyages are subject to a 20% discount on our online prices. Please Click Here for details, dates and prices for all of our Antarctic Peninsula Voyages.
Antarctica & the Weddell Sea - Wildlife, Marine Life & Adventure Voyage
From 4th - 15th March, 2011 our Antarctic Peninsula and Weddell Sea Voyage will first visit the Antarctic Peninsula and then head east into waters where Shackleton became locked in the ice and eventually lost his ship. This is where we can find colonies of the largest penguin, the Emperor, and the World's biggest icebergs. Photographic workshops will be incorporated into this voyage, as well as opportunities to trek further and get closer to wildlife by sea kayaking, snow shoe walking and camping on the ice. Aqua-Firma Marine Scientist, Charlotte Caffrey, will also be onboard whose inspirational guiding can shed light on what you see above water, as well as what you can't see beneath it. Diving is available for experienced drysuit divers.
Marine Life Photography
Whether you want to photograph schooling hammerheads from a submarine, giant manta rays in the Mexican Pacific, or take macro shots amongst the world's most diverse coral reefs at Raja Ampat, call us for information. For those who don't scuba dive, some of the best marine life photographic opportunities are in the Galapagos Islands with sealions. Better still are our expert led Whale Shark Research & Conservation experiences each October in the Seychelles. We experience long encounters with these, the largest fish in the sea, close to the surface where lighting is best. We can also see dolphins, manta rays, turtles, pilot whales and more.